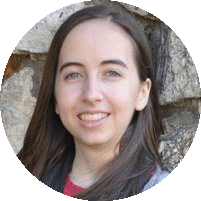 Teresa was an incredible life coach to me. She always took time to get to know me as an entire person, not just my specific goals at the time. She knew how to motivate me without putting me down. It was always safe to fail or succeed with my goals. She was there no matter what. However, most of the time I would succeed because she had my back! She would help me set clear, attainable goals. I am a better person for knowing and working with Teresa.
- Julianna
Teresa was very good about pushing me to my limits in a positive way and helping me discover more about myself so that I could be successful. Her out-of-the-box problem-solving skills and flexibility with how she does things was very helpful and made for a great personalized experience. She is super fun to talk to and I always felt ready to conquer the world after a call with her. - Kate
Teresa learned how I process things and tailored her coaching tools accordingly. She was encouraging, helpful, and well-trained in her field and this put me at ease. Teresa showed that she values her students and wants to be friends with them. This friendship made me more willing to open up to her about my school career and what was going on in my personal life. To summarize, she "met me where I was at" and went from there, positively impacting my life every step of the way. - Alexis
My time with Teresa as my coach was such a blessing. Navigating through college can be a stressful and confusing experience. Teresa took those hard times and made them a lot easier. She was a wealth of wisdom and insight into my school process. I found her information valuable. Not only was Teresa a joy as a coach but she became my friend and encouragement. It meant the world to me to know that she was there for me and praying for me. There are a lot of things I have loved about [earning my degree]. Having Teresa as a coach is one of them. - Ashley
Teresa helped me to be the best that I could be by helping me find tools that worked for me and teaching me to utilize them. She pushed me to set and meet specific goals. By teaching me how to tackle tasks one step at a time with a pre-determined plan and end in mind, I was able to complete what was set out for me to do. She showed me it was important to recognize and celebrate my progress along the way, which helped me to enjoy and learn from the journey instead of having tunnel vision only for the destination. Overall, with Teresa's invaluable help I not only completed my goal (BA in Communications) but also learned valuable life skills to manage many tasks ahead. - Sydney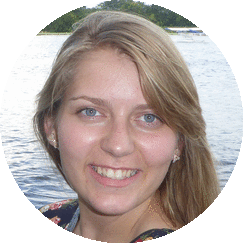 Teresa is a fantastic coach, and I am so thankful for her help and encouragement through my college! Her transparency and Godliness really allowed for a connection that spilled out over simple school matters and allowed for a more personal friendship, and guidance and encouragement in other areas.
- Rebecca
Teresa was an amazing support and source of encouragement during my years as an adult student. She helped me to stay organized and on track with my studies and educational plan during some difficult life-changing illnesses as well as exciting life-changing events. Her ability to think flexibly while keeping focused on a goal was instrumental in helping me navigate my educational journey to completion. - Lynn
I could not have asked for a better coach. Teresa's insightful comments gave me so much clarity as I went after my goals, and her considerate questions made me feel that she truly cared about me as a person. - Tessa
Teresa as my coach was one of the best things that could have happened to me in life. Her example she set speaks volumes of her humility and empathy of feeling for others and being there for encouragement. So giving and unselfish. Her mentoring and support of just knowing someone listened as well as she did, and the fact that I could talk to her even when she was already going through so much herself is very inspiring for many women and something that I definitely will never forget! Teresa's attitude was always a beautiful thing to behold. The positivity and the prayer support was never ending. So thankful God saw to it that we crossed paths in life's journey.
- Trisda
Teresa's knowledge as a coach was crucial to me being able to graduate from college while working. She helped me define and break down my big goals into smaller steps that made it possible for me to graduate on time even while maintaining a busy teaching schedule. At the same time, she was flexible, understanding, and helped me keep a big picture perspective. She is a wonderful balance of being organized and efficient, yet very uplifting in each coaching session. - Jessica
I worked with Teresa over a period of eight months, and she helped me to be more aware of empathy and my inner critic and future self. These concepts have shaped the way that I live my daily life and process my relationships and self-perception. Increased self-awareness helps me to know how to move forward and compartmentalize negativity.
- Lexi
Teresa is awesome and I dearly miss having her as my coach. One thing that I love about Teresa is the time she took to really get to know me and help me through a tough time transitioning from high school to college. She is very personable and I learned a lot from her. She is very encouraging and was always willing to help me walk through making decisions and talking about the pro and cons with me. The time I had her as my life coach will always be most precious to me. - Emily
Teresa was an amazing coach. She was very relatable and encouraging. I always felt much more at ease about my goals and issues I was working through after talking with her. She was exactly what I needed to help me through that season in life.
- Amanda
My experience with Teresa as my coach was wonderful, and I looked forward to our calls. She was very supportive and always there to help. I was very thankful to have her guidance and her prayers. She quickly became more than my coach. She became my friend. I would recommend her to anyone who wants guidance during their college experience.
- Whitney
Teresa was my coach for several months and her organization and passion to help her students was obvious. I really appreciated how prompt she was in responding to my needs and she helped me figure out the best path forward for how I personally could make the most progress. She was a wonderful help in figuring out what I wanted to do with my life and was always a reassuring voice of reason. - Jessica
Having Teresa as my coach was one of the most helpful experiences of my undergraduate career. Teresa facilitated conversations each time we spoke to motivate me, encourage me and for me to set reasonable action steps for the week, the semester, and the year. She brainstormed solutions with me, and got excited with me for milestones and accomplishments. But one of the best things about having Teresa as my coach was her focus on my spiritual journey and how each experience helped me to grow closer to God. - Tanessa
Teresa was always bright and helpful. She encouraged me to do my best and think about how I could do better if what I did wasn't enough. I really enjoyed having her as a coach, but also as a friend.
- Lacey
With Teresa as my academic life coach, I felt empowered and equipped to tackle the daunting task of earning my bachelor's degree. Teresa's insights, rich experience, thought-provoking questions, energy, and candid humor on our bimonthly calls kept me motivated and on track to reach my academic goals. She not only played an integral part in helping me shave seven months off of the first half of my degree, but she also encouraged me to keep a realistic perspective of how my degree fit into God's plan for my life journey as a whole. - Leah
Teresa helped me create and accomplish powerful goals. These skills propelled me through my college degree and have been useful as I have started and run two of my own businesses. - Joanna
Teresa became my coach when I was going through a rough time with school; I was on the tail-end of a massive burnout and wasn't really motivated to make the transition to finish my degree. Teresa exudes encouragement and pushed me to overcome challenges to reach my goal. Even though my time with her was short, our calls made a world of difference to my attitude towards life and school.
- Hannah
I cannot overemphasize how influential Teresa was to my journey through college. She was ceaselessly encouraging, incredibly resourceful and creative, and she worked to amplify my best traits. - Kendra
Teresa was a wonderful coach as I worked my way through college. She was positive, upbeat, and always encouraging. I started college a little later than most people and it was a little overwhelming at first to get back into the rhythm of school and studies almost 10 years after completing high school. Teresa helped walk me through each step of the process, set manageable goals, and then helped me understand how to reach them. She was very patient with all of my questions and uncertainties. After each coaching call, she sent me a detailed email with bullet points listing everything we had talked about and including my "to do" list for the next few weeks. Because of Teresa's help in walking me through the entire CLEP test, DSST test, and correspondence courses process, I was able to finish my Bachelor's degree in less than three years. I am so grateful for her encouragement and advice during those years.
- Charae
Teresa has a genuine gift for coaching others, and in my life, Teresa's contagious enthusiasm, probing questions, and structured goals during our coaching calls together helped me achieve excellence. Teresa's direct questions guided me to pinpoint my weaknesses, her specific steps and solutions kept me accountable, and her continuous enthusiasm motivated me forward. Teresa is truly a superb and loving coach who seeks intentional success for those around her. - Rosetta